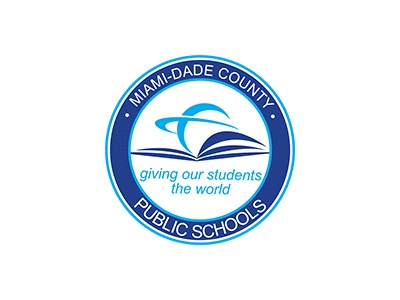 FOR IMMEDIATE RELEASE
Friday, January 21, 2022
SAVE THE DATE! 2022 Miami's National College Fair to be held In-Person on March 13
Pre-Register Online Now!

The Miami National College Fair will return to an in-person event on Sunday, March 13 with representatives from nearly 100 colleges and universities ready to meet with students and their parents to discuss topics such as financial aid, college planning and admission requirements.
The Fair will be held from noon to 4 p.m., at the DoubleTree by Hilton Miami Airport and Convention Center, 711 N.W. 72nd Ave., Miami, FL 33126. Admission is free. Parking is $7.
As in previous years, students can preregister for the fair at www.nacacattend.org/22Miami and print out their barcode confirmation to use as electronic ID and to request information from colleges and universities. 
New for 2022 is "MatchMaking," designed to connect students with the college or university that best fits them. At the time of registration, students will select the attributes that are most important to them in a college, such as campus size, setting, majors, institution type and geographic region. They will then receive an email that best matches them to the specific colleges and universities based on the criteria they provided. Students can reference this email on the day of the fair to connect with their best matches! Students are encouraged to register early so they can take advantage of this great new feature.
A Counseling Center also will be available to allow students and their parents the opportunity to talk with trained professionals regarding college preparation, admissions and scholarships.
The National Association for College Admission Counseling (NACAC) and Miami-Dade County Public Schools are sponsors of the event. School Board Chair Perla Tabares Hantman is co-chair of the local committee of the National College Fair. This is her 25th consecutive year as co-chair.
For more information, visit /http://www.nacacnet.org/. Follow the event on social media at #collegefairmiami. Attached are informational fliers about the Fair in English, Spanish and Haitian Creole.
For the most up-to-date information, please download the Dadeschools Mobile App to your iPhone or Android device.  Follow us on Twitter @mdcps and @miamisup, on Instagram @miamischools and @miamisup, and on Facebook at MiamiSchools and AlbertoCarvalho.