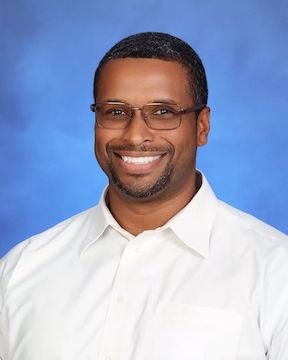 FOR IMMEDIATE RELEASE
Tuesday, January 31, 2023
Don Clerveaux Named M-DCPS Teacher of the Year, Franquiana Williams is Rookie Teacher
Don Clerveaux, a 5th-grade Science and Social Studies teacher at Phyllis Ruth Miller Elementary has been named the 2024 Francisco R. Walker Miami-Dade County Teacher of the Year at a ceremony held this evening at the DoubleTree by Hilton Miami Airport & Convention Center.

Clerveaux is inspired by his students, past and present. He connects with their vulnerability and concerns to conquer challenges. As a science instructor, he engages students in hands-on experiences in the Royal Palm Everglades, allowing students to see classroom assignments come to life. These visits motivated his fellow teachers to become certified to take their students to the Everglades.

Since bringing his extensive teaching experience to Miami-Dade County Public Schools nine years ago, Clerveaux has continued to task his students with being the generation that saves our planet for future generations and is confident that his classroom lessons will encourage them to do just that.

The runner-up is Monique Bryant Clayton, COPE Center North.

The top rookie teachers were also recognized at the event. The 2023 Rookie Teacher of the Year is Franquiana Williams a second-year teacher at Frederick Douglass Elementary School. She teaches 4th- and 5th-grade Reading and Language Arts.

A proud graduate of Miami Northwestern Senior High, Williams upholds the values of citizenship and community by cultivating an environment where students can be their authentic selves and celebrate their diverse cultures.

Franquiana Williams, 2023 Rookie Teacher of the Year
Williams engages parents in meaningful conversations to strengthen the teacher-parent bond for the benefit of her students. She also personally ensures students receive additional support and tutoring to continuously promote their progress.

Soleil Lobato of Hialeah Middle School is the runner-up.

The supporting sponsor is Univision 23 and the signature sponsors include EdFed, Office Depot, United Way of Miami-Dade and Kendall Toyota, which will present the Teacher of the Year winner with the keys to a new car. The event is made possible through partnerships with the Dade Association of School Administrators, the Miami-Dade County Council of PTAs/PTSAs and United Teachers of Dade (UTD).

For the most up-to-date information, please download the Dadeschools Mobile App to your iPhone or Android device.  Follow us on Twitter @mdcps and @suptdotres, on Instagram @miamischools and @suptdotres, and on Facebook at MiamiSchools.
TOP CAPTION: Don Clerveaux, 2024 Francisco R. Walker Teacher of the Year