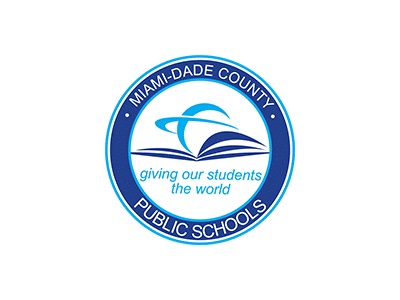 FOR IMMEDIATE RELEASE
Friday, April 14, 2023
M-DCPS to Celebrate the 10th Anniversary of Fathers in Action & Advocacy Week with School Activities, Workshops and Webinar
Miami-Dade County Public Schools (M-DCPS) will be celebrating the 10th anniversary of Fathers in Education Day on April 20, and Fathers in Action & Advocacy Week, from April 17-21. To mark the celebration, more than 100 schools are inviting fathers and male mentors to share activities with students, such as Donuts with Dad and Dominos with Papi. The effort is part of a broader campaign to encourage all fathers to be a part of their child's academic journey.
"Miami-Dade County Public Schools is proud to partner with the South Florida Fatherhood Task Force led by Ms. Holly Zwerling," said M-DCPS Superintendent Dr. Jose L. Dotres. "Her idea of inviting fathers and male role models to engage in the lives of their children through education has grown over the past ten years to thousands of fathers serving as volunteers and forming Dads Clubs at our schools throughout the county. We know that a father's presence plays a significant role in student achievement."
Fatherhood Task Force of South Florida organized 25 workshops at M-DCPS schools of all grade levels and will provide speakers who will focus on a variety of topics including Early Literacy Matters, How to be an Engaged Father, and Fathers Becoming Leaders at Home and in the Community.
"It's a win-win for the community and everyone benefits," stated Holly Zwerling, CEO/President of the Fatherhood Task Force, a community organization whose mission is to increase the involvement of fathers in children's lives.
Research shows when fathers are involved in their child's schooling, test scores and grades increase. Preschoolers also have stronger verbal skills and girls have stronger math skills. Conversely, when fathers are not engaged, children are two times more likely to repeat a grade or drop out of school.
"We're trying to change the narrative to help fathers understand why they are so important to a child's education," said Aillette Diaz, District Director of M-DCPS's Office of Family and Community Engagement. "In essence their involvement will help with student attendance and achievement while building stronger bonds with their children."

Parents can also participate by attending M-DCPS' Parent Academy webinar, "Why father figures play a vital role in a child's life," on Tuesday, April 18, which will be available in English, Spanish and Haitian Creole.
For the most up-to-date information, please download the Dadeschools Mobile App to your iPhone or Android device. Follow us on Twitter @mdcps and @suptdotres, on Instagram @miamischools and @suptdotres, and on Facebook at MiamiSchools.