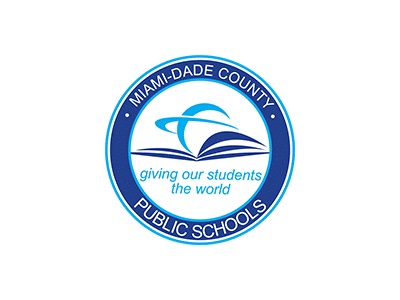 FOR IMMEDIATE RELEASE
Tuesday, April 25, 2023
Summer Youth Internship Program Kicks off Eighth Year of Connecting M-DCPS Students with Local Businesses
The Summer Youth Internship Program (SYIP), which pairs high school students with hundreds of employers, will hold a kick-off event on April 26 from 9-10 a.m. to welcome new, potential, internship partners as well as sign up Miami-Dade County Public Schools (M-DCPS) students for this summer. The event will be held at the Miami Dade College - Padron Campus, located at 627 S.W. 27th Ave. SYIP gives students five weeks of paid workforce experience in a myriad of fields from July through August.
"This year's Summer Youth Internship Program which is the largest ever with unprecedented funding for the most rewarding and successful experience for our students is a wonderful way for them to take advantage of workforce learning at its best," said Schools Superintendent Dr. Jose L. Dotres. "There is such a wide array of careers represented by our business partners that will give students valuable insight into different professions to see if it's something they would like to pursue in the future."
M-DCPS is partnering with The Children's Trust, Miami-Dade County, Career Source South Florida, EdFed and the Foundation for New Education Initiatives to offer these internships, which are available to 10th- to 12th-grade students who complete the application process by May 26. All new and former employers must register at miamiinterns.org and can hire up to 10 interns during the program.
"Employers get an opportunity to expose young people to their industry and create interest in pursuing a potential career in it," said Executive Director of the Foundation for New Education Initiatives Ann Stith. "At no cost to them, they get to mentor these students and they get bright, highly motivated individuals to perform whatever tasks they need to help them with their businesses or practices."
The student interns will work 30 hours each week, five days a week, and will be paid by SYIP, not employers, and will carry accident insurance. Students must be eligible to work in the U.S., be enrolled in a Miami-Dade public school and must register and complete a pre-internship course.
Last year 2,729 students from 65 schools participated in internships with 695 employers. M-DCPS and its partners invested $4.7 million in the program, which yielded a total of 341 students receiving college credit hours for students, as well as payment for their summer work. All students enrolled in the SYIP receive high school credit.
"Miami-Dade County has supported the Summer Youth Internship Program since its launch and I am excited to sustain our commitment and continue investing in our youth," says Miami-Dade County Mayor Daniella Levine Cava. "Through opportunities like this, our students develop skills and gain on-the-job experience making them future ready for the jobs in the new economy. We encourage our young people to seize this wonderful opportunity to grow their experience, expertise and connections."
Students have been placed in Miami Dade County offices, veterinary offices, restaurants, engineering firms, daycare centers, law offices and many other fascinating places.
"The Trust is a proud founding funder of SYIP because we know the importance of keeping teens engaged and thriving in safe environments in our community," said President & CEO of The Children's Trust James Haj.
For additional information on SYIP, please call 305 693-3005 or visit miamiinterns.org.
For the most up-to-date information, please download the Dadeschools Mobile App to your iPhone or Android device. Follow us on Twitter @mdcps and @suptdotres, on Instagram @miamischools and @suptdotres, and on Facebook at MiamiSchools.