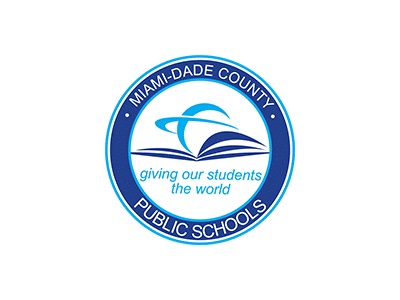 FOR IMMEDIATE RELEASE
Monday, May 8, 2023
M-DCPS Starts Registration for Summer 305: Explore, Experience & Excel!
Miami-Dade County Public Schools (M-DCPS) is announcing the exciting launch of this year's Summer305: Explore, Experience & Excel! This innovative program provides students of all grade levels with meaningful, engaging, and fun, academic enrichment and intervention opportunities. Through partnerships with local art and cultural venues, mental health services, and cultural programming, students will have access to a comprehensive suite of services.
Registration for the 2023 Summer305 begins today, Monday May 8, and runs through Wednesday, June 7 for M-DCPS students in grades K-12.  This year, all students are required to register at their home school. 
The 2023 Summer305 program for K-8 students will run June 20 to July 25, and grades 9-12 will run June 12 to July 18 offering a diverse range of program offerings at M-DCPS sites and over 300 camps sponsored by the Children's Trust. Students can expect hands-on, experiential learning opportunities that expose them to the arts and culture, in addition to supplemental reading instruction, course recovery, and courses needed for graduation.
Once again, M-DCPS has directly partnered with The Children's Trust to provide students with both academic and enrichment summer programming. M-DCPS's certified teachers will be deployed to all The Children's Trust sponsored summer camps to provide our students with academic instruction in reading and math as well as support in ACT and SAT Prep. This partnership will expand choices for students and help mitigate the summer slide by providing both academic and enrichment activities to stimulate minds, hearts, and bodies.
For students in grades PreK-5, offerings will include Smart Start Elementary Camps such as
Hands-on STEAM, Math & Reading Foundations; Summer Reading Camps, Summer Arts Programs, Extended School Year (ESY) program, Tomorrow's Leaders Camp and Newcomer Language Camp.
The Smart Start Camp concept is being offered to both elementary and middle school students and will offer a unique summer opportunity. Students will continue their learning and development through fun and engaging activities. They will participate in academic programming that will address unfinished learning for math and reading that will prepare them for the next grade level. Participating students will also be engaged in STEAM Investigations/ Challenges.
The Newcomer Summer Language Camp is designed to be a self-contained program that provides students enrolled in ESOL Level 1 for one year or less in all grade levels, the opportunity to build language proficiency through listening, speaking, reading and writing to build their confidence in English communication. The Newcomer Summer Language Camp will also promote cultural awareness and understanding.

Middle school students will be able to participate in Smart Start Teen Camp, Newcomer Summer Language Camp, Middle School Course Recovery, Career Technical Education (CTE) Summer Programs, and Speak Up! Summer Camp. 
High school programs include the Summer Youth Internship Program, High School Credit Recovery, Newcomer Summer Language Camp, Driver Education, Speak Up! 2023 Virtual Creative Writing Summer Camp, CTE Summer Programs, Dual Enrollment, Algebra 1 EOC (End of Course) Prep Home Connections, and ACT/SAT Prep Home Connections.
The Summer Youth Internship Program (SYIP) gives students real-world, hands-on experience, and opportunities for networking through professional connections. The program will run from July 3 to August 7. Internship experiences are linked to students' future career goals to make learning more engaging and relevant. The business partners who hire these students as interns benefit from the efforts of enthusiastic, prepared, and highly conscientious workers and get the chance to train and recruit future employees.
All high school students will also have access to specially designed online lessons that provide them tutoring and preparation for the ACT and SAT they may take in the fall. The lessons will be in the District's Student Portal for easy access. 
Transportation will be provided to students, who meet standard eligibility requirements, and breakfast and lunch will be provided free of charge. Additionally, social emotional support and mental health services will be provided to students at all grade levels.

For more information and to register, visit:
https://summer305.dadeschools.net/#!/fullWidth/4245
For the most up-to-date information, please download the Dadeschools Mobile App to your iPhone or Android device. Follow us on Twitter @mdcps and @suptdotres, on Instagram @miamischools and @suptdotres, and on Facebook at MiamiSchools.