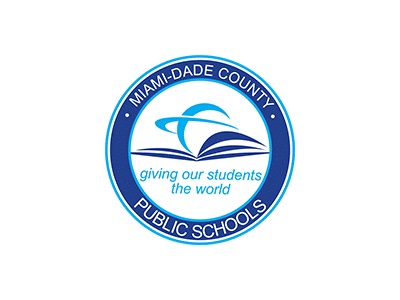 FOR IMMEDIATE RELEASE
Monday, July 24, 2023
Robert Morgan Educational Center & Technical College Receives Nation's Highest Honor for Career Academies
Robert Morgan Educational Center's Academy of Hospitality and Tourism (AOHT) was awarded the Sanford I. Weill Award for Excellence by the National Academy Foundation (NAF) at its 2023 conference held in Phoenix earlier this month.
The AOHT is one of five academies and 23 program offerings at Robert Morgan, making the school a leader in college and career pathways.
This is the fifth time Miami-Dade County Public Schools (M-DCPS) has a winning academy, giving the District the most winners since the award's inception in 2013. The other four winners are the following:
·      Southwest Miami Senior High's Academy of Finance in 2014
·      Alonzo & Tracy Mourning Senior High's Academy of Hospitality and Tourism in 2015
·      Miami Lakes Educational Center and Technical College's Academy of Information Technology in 2019
·      Hialeah Gardens Senior High's Academy of Health Science in 2021
The award named for distinguished banker, financier and NAF founder Sanford I. Weill, is a national prize presented to the career academy exhibiting the highest standards for public-private partnerships for the benefit of students. The NAF model provides young people access to industry-specific curricula, work-based learning experiences, and relationships with business professionals.
For the most up-to-date information, please download the Dadeschools Mobile App to your iPhone or Android device.  Follow us on Twitter 
@mdcps
 and 
@suptdotres
, on Instagram 
@
miamischools
and
@suptdotres
, and on Facebook at 
MiamiSchools