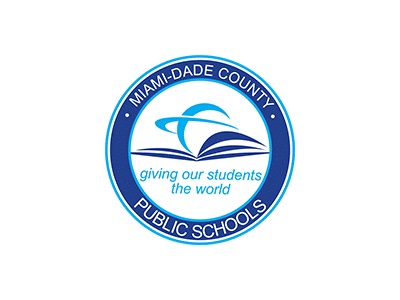 FOR IMMEDIATE RELEASE
Wednesday, August 30, 2023
Four M-DCPS Schools Among America's 100 Best as ranked by U.S. News & World Report
U.S. News & World Report's annual list of the nation's best schools is out, and Miami-Dade County Public Schools (M-DCPS) leads Florida once again. M-DCPS had 93 traditional and magnet schools on the list, including four high schools among the top 100 in the nation, and nine in the top 20 for the state. This includes School for Advanced Studies, which is the number one school in Florida, and this year was ranked the third top school in the nation.
U.S. News & World Report's list of the 2023 Best High Schools in America is based on a review of nearly 25,000 traditional public, magnet and charter high schools in all 50 states and the District of Columbia.
The magazine evaluated all the schools using a six-step analysis including Advanced Placement (AP) and International Baccalaureate (IB) tests, school performance, math and reading proficiency, graduation rates and achievement gap. 
Four M-DCPS schools were recognized as among the best 100 schools in the nation:
#3        School for Advanced Studies (All five campuses)
#46      Marine Academy of Science & Technology (MAST@FIU) Florida International University
#86      Design & Architecture Senior High School (DASH)
#87      Jose Marti Mast 6-12 Academy           
Nine M-DCPS schools ranked among Florida's top 20:
#1        School for Advanced Studies (All five campuses)
#5        MAST@FIU
#9        DASH
#10      Jose Marti MAST 6-12 Academy
#12      International Studies Preparatory Academy
#13      iPreparatory Academy (iPrep)
#14      Young Women's Preparatory Academy
#17      Maritime & Science Technology (MAST) Academy
#18      Terra Environmental Research Institute
For the complete list visit, www.usnews.com/education/best-high-schools/national-rankings.
For the most up-to-date information, please download the Dadeschools Mobile App to your iPhone or Android device. Follow us on X, formerly known as Twitter, @MDCPS and @SuptDotres, on Instagram @miamischools and @suptdotres, and on Facebook at MiamiSchools