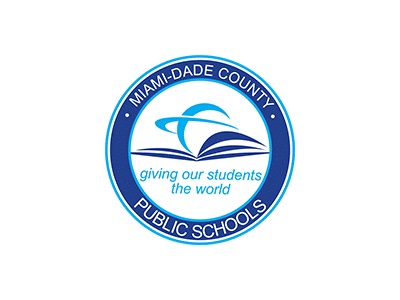 FOR IMMEDIATE RELEASE
Friday, September 29, 2023
Open Enrollment for More Than 375 Magnet Programs Begins October 1
Miami-Dade County Public Schools (M-DCPS) will begin accepting Magnet program applications for the 2024-2025 school year, on October 1, 2023. Applications will be available at miamimagnets.org through January 15, 2024.
New for this year, all applications will be accepted exclusively through the Parent Portal located at Dadeschools.net. Paper applications will not be accepted. Families will be prompted to sign into the Parent Portal using their Google or Apple ID, regardless of whether or not they have a student already enrolled in M-DCPS. Families are encouraged to choose five programs when applying to increase their chances of selection and provide more choices for their children. For step-by-step instructions on how to apply, visit: https://youtu.be/PKj90syWtio.
For the past 50 years, M-DCPS has provided a high-quality education that inspires, challenges and prepares students for success in an ever-changing world through Magnet programming. This year, more than 375 Magnet programs for all grade levels will offer specialized courses with unique thematic strands of study designed to cater to students' special interests, talents and abilities. Enrollment is open to all students meeting eligibility, regardless of zip code.
Through M-DCPS' Magnet programs, students prepare to thrive and excel in post-secondary education and the workplace, making it the best choice for education in Miami-Dade. Some of the available programs include STArts and STArts2 (Science, Technology and Arts Exploration & Innovation programs with an emphasis on Visual/Graphic Arts, Dance/Kinetic Movement, or Digital Music Production), Gaming/Design & Animation, Coding and App Development with Apple™, Criminal Justice, Global Trade & Logistics, and Building Trades & Construction Design Technology, just to name a few!
For additional information, please call 305-995-1922 to speak to the Magnet staff or visit miamimagnets.org. For the most up-to-date information, please download the Dadeschools Mobile App to your iPhone or Android device. Follow us on X, formerly known as Twitter, @MDCPS and @SuptDotres, on Instagram @miamischools and @suptdotres, and on Facebook at at MiamiSchools.