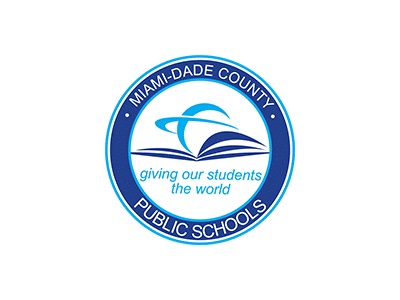 FOR IMMEDIATE RELEASE
Wednesday, October 18, 2023
Miami-Dade County Public Schools Students Continue to Shine on Advanced Placement Examinations
The College Board has released the results of the 2023 Advanced Placement (AP) examinations. With 61 percent of students earning a qualifying score of three or higher, Miami-Dade County Public Schools (M-DCPS) displayed remarkable achievement by outperforming the state by almost five percentage points.   
The AP program provides students the opportunity to complete college-level studies in 38 courses in subject areas such as the arts, social sciences, languages, science, literature, mathematics and computer science. Students are recommended for college credit if they receive a score of three or higher on a five-point scale on the corresponding AP exam.  
The analysis below provides trend data from the May 2018 through the May 2023 administrations of the AP examinations in M-DCPS:
AP exam percent of qualifying scores for M-DCPS
| | | | | | |
| --- | --- | --- | --- | --- | --- |
| 2018 | 2019 | 2020* | 2021** | 2022 | 2023 |
| 55% | 57% | 65% | 51% | 58% | 61% |
*The 2020 AP exams were administered at home during school closures.  The exam was online and open book in a shortened format.
**The 2021 AP exams were administered in a traditional format; however, many students experienced interruptions to their instruction in 2020-2021 because of the pandemic.
Some statistical highlights include:
·       With more than 28,160 students participating in AP exams in 2023, the total number of AP exams earning qualifying scores increased by five percent from 28,046 in 2018 to 29,581 in 2023. 
·       Among the African-American subgroup, the percentage of students scoring a three or higher has increased by seven percentage points, from 34% in 2018 to 41% in 2023.
·       Among the Hispanic subgroup, the percentage of students scoring a three or higher has increased by six percentage points, from 56% in 2018 to 62% in 2023.  
·       Finally, in 2023, 313 M-DCPS students earned an AP Capstone Diploma, an increase of 79% from 175 in 2018. The AP Capstone Diploma is awarded to students who earn a three or higher in six AP courses, including AP Research and AP Seminar.
 
For the most up-to-date information, please download the Dadeschools Mobile App to your iPhone or Android device. Follow us on X, formerly known as Twitter, @MDCPS and @SuptDotres, on Instagram @miamischools and @suptdotres, and on Facebook at MiamiSchools.