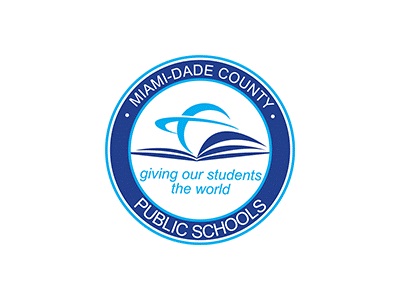 PARA DIVULGACIÓN INMEDIATA
Jueves, 7 de Octubre del 2021
INFORMES: Daisy Gonzalez-Diego
Miami-Dade County Public Schools
305-995-2060
Las M-DCPS colaboran con la Clínica Móvil Pediátrica del Sistema de Salud de la Universidad de Miami para ofrecer pruebas y vacunas de COVID-19 a estudiantes elegibles durante el mes de octubre
Las Escuelas Públicas del Condado Miami-Dade (M-DCPS) continúan asociándose con la Clínica Móvil Pediátrica del Sistema de Salud de la Universidad de Miami (University of Miami Pediatric Mobile Clinic) para ofrecer pruebas de COVID-19, vacunas requeridas por la escuela y la vacuna contra la COVID-19 para estudiantes que son elegibles.
Se adjuntan folletos en inglés, español y criollo haitiano que enumeran todos los lugares, fechas y horarios de vacunación durante el mes de octubre.
Las visitas sin cita son bienvenidas. Todos los individuos menores de 18 años que quieran recibir la vacuna deben estar acompañados por un padre de familia o tutor.
Para ser elegibles para recibir la vacuna contra la COVID-19, los estudiantes DEBEN tener al menos 12 años el día que reciben la vacuna. También deben haber completado el formulario de consentimiento y detección (vaccine screening and consent form) para recibir la vacuna contra la COVID-19 que estará disponible en los lugares de vacunación.
Para obtener la información más actualizada, por favor, descargue la aplicación móvil Dadeschools en su dispositivo iPhone o Android. Síganos en Twitter @mdcps y @miamisup, en Instagram @miamischools y @miamisup y en Facebook MiamiSchools y AlbertoCarvalho.