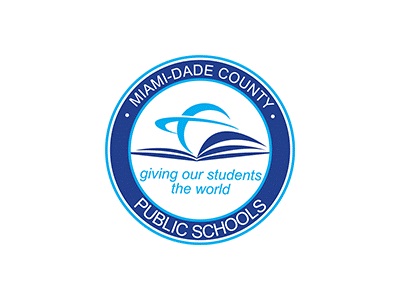 PARA DIVULGACIÓN INMEDIATA
Jueves, 14 de Octubre del 2021
INFORMES: Daisy Gonzalez-Diego
Miami-Dade County Public Schools
305-995-2060
Los maestros de arte de las M-DCPS serán honrados por l a Asociación de Educación Artística de Florida Tres maestros de arte de las Escuelas Públicas del Condado Miami-Dade (M-DCPS
Tres maestros de arte de las Escuelas Públicas del Condado Miami-Dade (M-DCPS) serán honrados por la Asociación de Educación Artística de Florida (Florida Art Education Association, FAEA, por sus siglas en inglés) durante su Conferencia de Arte 2021 en Orlando el sábado 16 de octubre de 2021.
El programa de premios de la FAEA reconoce a las personas que han alcanzado el más alto nivel de profesionalismo en la educación artística. Los siguientes educadores y asociados serán galardonados:
· Premio del Año al Educador de Arte de Primaria, Kirstie Martínez, Departamento de Artes Visuales de M-DCPS
· Premio del Año al Educador de Arte de Secundaria Jenny Gifford, New World School of the Arts
· Premio al Líder de la Asociación de Educación Artística Local, Zahra Farooq, West Lakes Preparatory Academy
También se honrará a:
· Premio al Nuevo Profesional, Francesca Levy, Mater Grove Academy
· Premio al Servicio Comunitario / Institución / Empresa, Theodora Hayes Long, Biscayne Nature Center (socio de M-DCPS)
Para obtener información adicional, comuníquese con Mabel Morales, Supervisora ??de Distrito, División de Artes Académicas, Visuales y Escénicas, en Mmorales14@dadeschools.net.
Para obtener la información más actualizada, por favor, descargue la aplicación móvil Dadeschools en su dispositivo iPhone o Android. Síganos en Twitter @mdcps y @miamisup, en Instagram @miamischools y @miamisup y en Facebook MiamiSchools y AlbertoCarvalho.