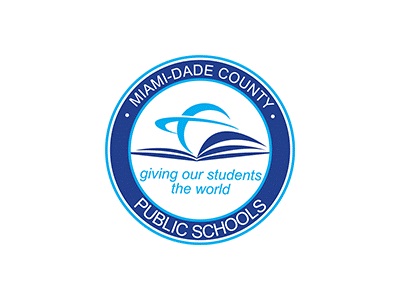 PARA DIVULGACIÓN INMEDIATA
Miércoles, 12 de Enero del 2022
INFORMES: Daisy Gonzalez-Diego
Miami-Dade County Public Schools
305-995-2060
Junta Escolar Recibe 16 Solicitudes de Candidatos para el Superintendente de Escuelas de Miami-Dade
Las siguientes personas han presentado sus cartas de interés y currículos a la Junta Escolar del Condado Miami-Dade, Florida, para ocupar el puesto de Superintendente de Escuelas de acuerdo con el proceso de solicitud establecido por la Junta Escolar durante una reunión especial el 5 de enero de 2022. El plazo para entregar las solicitudes termino hoy a las 5 p.m.
Aguilera, Elton
Brown, Gabriela M.
Cohen, Michael
Cuevas, Dra. Ada I.
Dotres, Dr. Jose L.
Duhart, Danita C.
Espinal, Dra. Rafaela
Gonzalez, Juan
Hobbs, Dra. Sherrell
Innerarity Rosales, Dra. Ava D.
Negron, Derek
Oliva, Jacob
Rico, Dr. Oscar
Saati, Nalisa S.
Thorpe, Shawn C.
Walke, Daniel
Se pueden acceder las cartas de interés y currículos de los candidatos mencionados anteriormente en
MDCPS 2022 Superintendent Applications.
La Junta Escolar ha programado una reunión especial a las 10:00 a.m., el martes, 18 de enero de 2022 para determinar el proceso apropiado para seleccionar, identificar y contratar a un solicitante calificado para servir como Superintendente de Escuelas. La reunión está abierta al público y se llevará a cabo en The School Board of Miami-Dade County, Florida, 1450 N.E. 2nd Avenue, Auditorium, Miami, Florida, 33132. La reunión se transmitirá en vivo por WLRN-Channel 17 y WLRN-FM (91.3). Además, el público puede ver o leer los subtítulos de la reunión especial de la Junta Escolar accediendo a https://www3.dadeschools.net/SchoolBoard/information y haciendo clic en el botón Web Simulcast, en la navegación, en el lado izquierdo de la página.
Para obtener más información, visite https://MDCPSSuperintendentApplication2022.dadeschools.net o comuníquese con la Oficina del Abogado de la Junta Escolar al 305-995-1304.
Para obtener la información más actualizada, por favor, descargue la aplicación móvil Dadeschools en su dispositivo iPhone o Android. Síganos en Twitter @mdcps y @miamisup, en Instagram @miamischools y @miamisup y en Facebook MiamiSchools y AlbertoCarvalho.