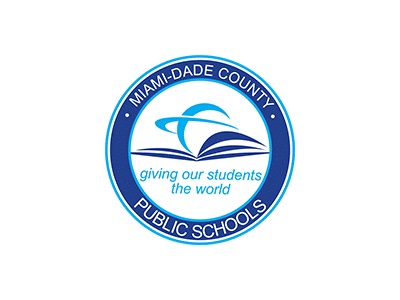 PARA DIVULGACIÓN INMEDIATA
Viernes, 1 de Julio del 2022
M-DCPS y el Condado Miami-Dade analizan la situación de la vivienda asequible para la fuerza laboral
El Dr. José L. Dotres, superintendente de escuelas, se unió a Daniella Levine Cava, alcaldesa del Condado Miami-Dade, en la Cumbre de la Alcaldía para la Construcción de Viviendas Asequibles (Mayor's Building Blocks Housing Summit). Cientos de participantes preocupados por la crisis de asequibilidad a viviendas que afecta a los residentes del condado asistieron al evento organizado por la alcaldesa Levine Cava y el Departamento de Vivienda Pública y Desarrollo Comunitario (Department of Public Housing and Community Development). Las Escuelas Públicas del Condado de Miami-Dade (M-DCPS) bajo el liderazgo visionario de la Junta Escolar, han sido firmes defensoras de las viviendas asequibles para la fuerza laboral, una situación crítica que afecta a los trabajadores del Distrito. La Junta ha aprobado una serie de colaboraciones innovadoras para enfrentar esta situación; se destacan:
La academia preparatoria Southside Preparatory Academy ubicada en el Distrito 3, presenta un proyecto de colaboración público-privado de vanguardia para la expansión de la academia preparatoria Southside Preparatory Academy y 10 unidades de vivienda en el área de Brickell con prioridad para empleados de M-DCPS.
La escuela primaria Phillis Wheatley Elementary School, ubicada en el Distrito 2, la cual incluirá una nueva escuela y 150 unidades de vivienda asequible amplía la labor que realiza la academia preparatoria Southside Preparatory Academy como parte de la colaboración aprobada por la Junta Escolar en colaboración con el Condado y el Departamento de Vivienda y Desarrollo Urbano de EE.UU. (U.S. Department of Housing and Urban Development, HUD, por sus siglas en inglés).
El centro educativo J.R.E. Lee Educational Center, ubicado en el Distrito 6 incluirá una instalación educativa remodelada, espacio para servicios comunitarios y viviendas con prioridad para la fuerza laboral de M-DCPS.
"Me alienta el esfuerzo de la alcaldesa Levine Cava en este importante asunto, y el Distrito, bajo el liderazgo de la Junta Escolar, está deseoso por participar en colaboraciones innovadoras para resolver este problema", dijo Dr. José L. Dotres, superintendente de escuelas, quien añadió: "Este trabajo ha sido una prioridad de esta Junta, en particular, de los miembros de la Junta que representan a las comunidades en las que se desarrollan estos proyectos, tales como: la Dra. Dorothy Bendross-Mindingall, la Sra. Mari Tere Rojas y la Sra. Lucía Báez-Geller. Trabajando en colaboración, podemos encontrar formas de lograr objetivos mutuos y resolver las necesidades críticas de la comunidad. Es imperativo que identifiquemos soluciones sostenibles para el mejoramiento de toda la comunidad".
Para obtener la información más actualizada, por favor, descargue la aplicación móvil Dadeschools en su dispositivo iPhone o Android. Síganos en Twitter @mdcps y @suptdotres, en Instagram @miamischools y @suptdotres y en Facebook en MiamiSchools.