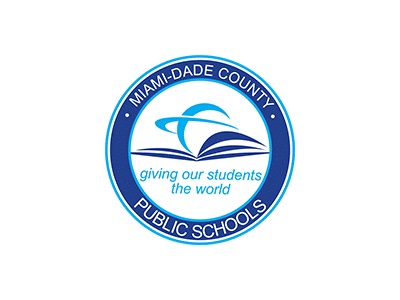 PARA DIVULGACIÓN INMEDIATA
Lunes, 15 de Agosto del 2022
Todos los estudiantes de las M-DCPS recibirán desayuno y almuerzo gratis durante el curso escolar de 2022-2023
Las Escuelas Públicas del Condado Miami-Dade anucian que todos los estudiantes recibirán almuerzo y desayuno gratis en todas las escuelas durante el curso escolar de 2022-2023. Esta es una enmienda a la política de la Junta Escolar para servir comidas a los estudiantes bajo el Programa Nacional de Almuerzo/Desayuno Escolar (National School Lunch /School Breakfast Program).
Para obtener información adicional, por favor comuníquese con:
Department of Food and Nutrition
7042 West Flagler Street, Miami, FL 33134-2703
786-275-0447

De acuerdo con la ley federal de derechos civiles y las normas y políticas de derechos civiles del Departamento de Agricultura de EE.UU. (Department of Agriculture, USDA), esta institución tiene prohibido discriminar por motivos de raza, color, nacionalidad, sexo (incluida la identidad de género y la orientación sexual), discapacidad, edad, o represalia o venganza por actividades anteriores relacionadas con los derechos civiles.


Información acerca del programa puede estar disponible en otros idiomas además del inglés. Las personas con discapacidades que requieran medios alternativos de comunicación para obtener información del programa (por ejemplo, Braille, letra grande, cinta de audio, lenguaje de señas estadounidense), deben comunicarse con la agencia estatal o local a cargo de administrar dicho programa o el centro TARGET del USDA (USDA's TARGET Center) al (202) 720- 2600 (voz y TTY) o comuníquensen con USDA a través del Servicio Federal de Retransmisión (Federal Relay Service) al (800) 877-8339.
Para presentar una queja por discriminación relacionada al programa, el denunciante debe completar el formulario de queja por discriminación del programa (
USDA Program Discrimination Complaint Form
, AD-3027) el cual
se puede obtener en línea en:
https://www.usda.gov/sites/default/files/documents/USDA-OASCR%20P-Complaint-Form-0508-0002-508-11-28-17Fax2Mail.pdf
, desde cualquier oficina del USDA, llamando al (866) 632-9992, o escribiendo una carta dirigida al USDA. La carta debe incluir el nombre del denunciante, la dirección, el número de teléfono y una descripción por escrito de la supuesta acción discriminatoria del denunciante; con suficientes detalles para informar al Subsecretario de Derechos Civiles (
Assistant Secretary for Civil Rights,
ASCR
) sobre la naturaleza y la fecha de la supuesta
violación de los derechos civiles. El formulario o carta AD-3027 completado debe enviarse al USDA antes de:
Dirección: U.S. Department of Agriculture
Office of the Assistant Secretary for Civil Rights
1400 Independence Avenue, SW
Washington, D.C. 20250-9410; or
Fax: (833) 256-1665 o (202) 690-7442; o
Correo electrónico: program.intake@usda.gov
Esta institución es un proveedor de igualdad de oportunidades.
Para obtener la información más actualizada, por favor descargue la aplicación móvil Dadeschools en su dispositivo iPhone o Android. Síganos en Twitter @mdcps y @suptdotres, en Instagram @miamischools y @suptdotres, y en Facebook en MiamiSchools.