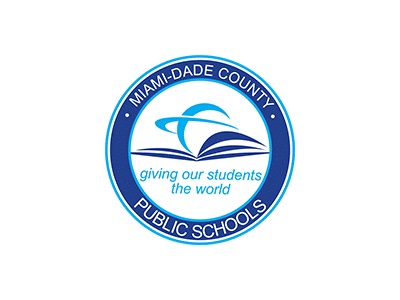 PARA DIVULGACIÓN INMEDIATA
Viernes, 14 de Abril del 2023
Las M-DCPS celebrarán el décimo aniversario de la semana de Padres en acción y defensa con actividades escolares, talleres y seminario en línea
Las Escuelas Públicas del Condado Miami-Dade (M-DCPS) celebrarán el décimo aniversario del Día de los padres en la educación (Fathers in Education Day) el 20 de abril y la Semana de los padres en acción y defensa (Fathers in Action & Advocacy Week) del 17 al 21 de abril. Para destacar esta celebración, más de 100 escuelas están invitando a los padres y mentores masculinos a compartir actividades con los estudiantes, tales como Rosquillas con papá (Donuts with Dad) y Dominó con papi (Dominos with Papi). El esfuerzo es parte de una campaña más amplia para alentar a todos los padres a participar en la trayectoria académica de sus hijos.
"Las Escuelas Públicas del Condado Miami-Dade se enorgullecen de asociarse con el Equipo de labor para la paternidad del sur de la Florida (South Florida Fatherhood Task Force) dirigido por la Sra. Holly Zwerling", dijo el Dr. Jose L. Dotres, Superintendente de las Escuelas Públicas del Condado Miami-Dade. "Su idea de invitar a los padres y modelos masculinos a imitar, para participar en la vida de sus hijos a través de la educación, ha crecido en los últimos diez años ya que de miles de padres que sirven como voluntarios ayudan a formar clubes de papás en nuestras escuelas en todo el condado. Sabemos que la presencia de un padre juega un papel importante en el rendimiento de los estudiantes".
El Equipo especial de labor para la paternidad del sur de la Florida organizó 25 talleres en las escuelas de M-DCPS en todos los niveles de grados y proporcionará oradores que se centrarán en una variedad de asuntos que incluyen temas sobre la alfabetización temprana (Early Literacy Matters), cómo ser un padre comprometido (How to be an Engaged Father) y padres que se convierten en líderes en el hogar y en la comunidad (Fathers Becoming Leaders at Home and in the Community).
"Es beneficioso para la comunidad y todos resultan favorecidos", afirmó Holly Zwerling, Directora ejecutiva y Presidenta del equipo especial sobre la paternidad, una organización comunitaria cuya misión es aumentar la participación de los padres en la vida de sus hijos.
Las investigaciones muestran que cuando los padres participan en la educación de sus hijos, los resultados de las pruebas y las calificaciones aumentan. Los niños en edad preescolar también tienen habilidades verbales más sólidas y las niñas habilidades matemáticas más sólidas. Por el contrario, cuando los padres no participan, los niños tienen dos veces más probabilidades de repetir un grado o abandonar la escuela.
"Estamos tratando de cambiar la narrativa para ayudar a los padres a comprender el por qué son tan importantes para la educación de sus hijos", dijo Aillette Diaz, Directora del Distrito de la Oficina de Participación Familiar y Comunitaria de las M-DCPS (Office of Family and Community Engagement)."En esencia, su participación ayudará con la asistencia y el rendimiento de los estudiantes mientras construyen vínculos más fuertes con sus hijos".
Los padres también pueden participar al asistir al seminario en línea de la Academia para Padres (Parent Academy) de las M-DCPS, "Por qué las figuras paternas desempeñan un papel vital en la vida de un niño", ("Why father figures play a vital role in a child's life"), el martes,18 de abril y estará disponible en inglés, español y haitiano criollo.
Para obtener la información más actualizada, por favor, descargue la aplicación móvil Dadeschools en su dispositivo iPhone o Android. Síganos en Twitter @mdcps y @miamisup, en Instagram @miamischools y @suptdotres, y en Facebook en MiamiSchools.